Research
Topics
Publications
In progress publications
Communications
Packages
AnaQol Project
PRO-online
R Packages
Online R-package
Life of the unit
Projects
Collaborations
PhD thesis
Traineeships
Traineeships propositions
Seminars
Next seminars
02 octobre 2018 Adélaïde Dousseau Is the sequential parallel comparison design an ethical way to tackle the "placebo response issue" in depression drug development?
18 octobre 2018 Bastien Perrot Le dépistage du jeu problématique
Last publications
03 novembre 2018 Sauvaget A, Jiménez-Murcia S, Fernández-Aranda F, Granero R, Grall-Bronnec M, Victorri-Vigneau C, Bulteau S, Derkinderen P, Vanelle J, Hakansson A, Mestre-Bach G, Steward T, Menchón JM (2018) A Comparison of Treatment-Seeking Behavioral Addiction Patients with and without Parkinson's Disease. Front Psychiatry, 8: 214.

15 août 2018 Quénéhervé L, David G, Bourreille , Hardouin JB, Rahmi G, Neunlist M, Brégeon J, Coron E (2018) Quantitative assessment of mucosal architecture using computer-based analysis of confocal laser endomicroscopy in inflammatory bowel diseases. Gastrointestinal Endoscopy: under press.

27 juillet 2018 Couvrat-Desvergnes G, Foucher Y, Le Borgne F, Dion A, Mourad G, Garrigue V, Legendre C, Rostaing L, Kamar N, Kessler M, Ladrière M, Morelon E, Buron F, Giral M, Dantan E (2018) Comparison of graft and patient survival according to the transplantation centre policy for 1-year screening biopsy among stable kidney recipients: a propensity score-based study. Nephrol Dial Transplant: .

27 juillet 2018 Bulteau S, Grall-Bronnec M, Bars P, Laforgue E, Etcheverrigaray F, Loirat J, Victorri-Vigneau C, Vanelle J, Sauvaget A (2018) Bipolar disorder and adherence: implications of manic subjective experience on treatment disruption. Patient Prefer Adherence, 12: 1355-1361.

24 juillet 2018 Grall-Bronnec M, Challet G, Leboucher J, Fève J, Le Moigne M, Derkinderen P, Victorri-Vigneau C (2018) Hair-Pulling Disorder complicated by Skin-Picking Disorder: An Unknown Side Effect of Dopamine Replacement Therapy?. Psychiatry Clin Neurosci: under press.

Updated
18 septembre 2018
Scientific project of the INSERM Unit U1246 SPHERE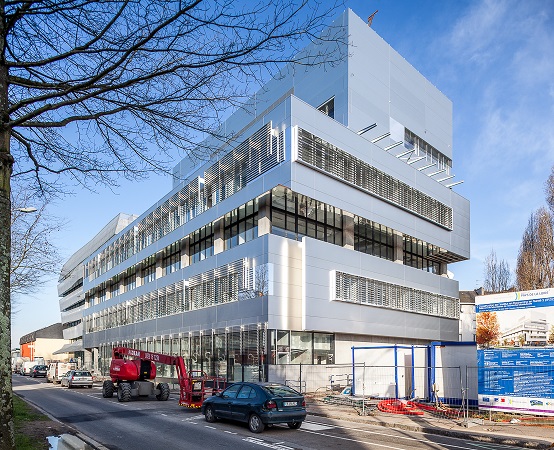 Psychological, cultural, behavioural, environmental and economic factors are recognized as potentially influencing the health and patients' outcomes. However, in epidemiology and clinical research, addressing these "unique individual circumstances" remains a challenge. Researchers, physicians and policy-makers are indeed often faced with problems in measuring and interpreting patients' experiences, their adaptation to the disease, their relationships with their environment, their preferences and feelings, and the impact that the perception of their disease can have on their prognosis.
The unit SPHERE aims to promote patient-centred methodological research and to reinforce the contribution of patients-reported data (quality of life, fatigue, well-being…) in decision-making and assessment of care. Our scientific project takes place within three interacting axes developed in an interdisciplinary perspective: 1) measurement and interpretation of patients' perception and experience, 2) real-life evaluation taking into account the patient's environment, and 3) patient-centred stratified medicine. The objectives of the 3 axes are to propose adapted methodologies to better evaluate and understand patients' adaptation to their disease and to provide improved interpretation of patients-reported outcomes, to take into account the environment of the patient in the pragmatic evaluation of patient's management and prognosis, to integrate patients' perspectives and preferences into medical decision making and prognostic evaluation.
New PhD and Master students
level-1 Master's degree in "Bioinformatics – Biostatistics"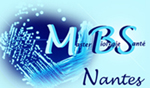 In 2012, a new level-1 Master's degree in "Bioinformatics – Biostatistics" has been created. This Master offers the opportunity to pursue in two different level-2 Masters' degrees: 1) "Modeling in Clinical Pharmacology and Epidemiology or 2) "Bioinformatics"
For more details, clic here, and you can contact Jean-Benoit Hardouin (referent for Biostatistiqcs), or Christine Sinoquet (referent for Bioinformatics).